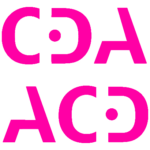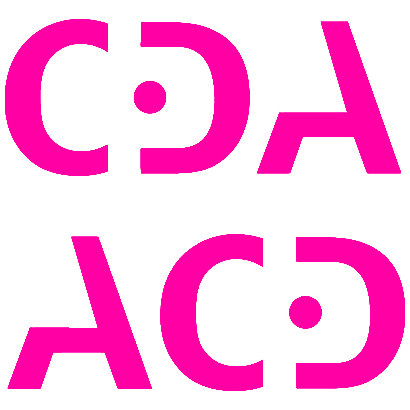 Canadian Dance Assembly
The Canadian Dance Assembly (CDA) is the only national dance advocacy organization. We envision a positive future for dance and advocate for a healthy, sustainable environment for dance practice to grow and thrive. We connect dance communities, share knowledge, and monitor government policies to keep you regularly informed in your work. 
With over 100 organizations and 500 individuals in CDA's membership, includes everyone who contributes to dance, including artists, presenters, teachers, students, managers, producers, supporters, and more!
The Canadian Dance Assembly exists to facilitate the dynamic exchange of information relevant to Canadian professional dance of all forms and aesthetics. It strives to cultivate a strong national voice for Canadian professional dance and to support the development of resources for this field of artistic expression. It is the members of the Canadian Dance Assembly, through their activities, experience and participation, that make the organization vital in the Canadian arts milieu. 
CDA is a reputable source of information on the current state of dance in Canada and provides representation to policymakers and the public. CDA enables its national membership of dance professionals and organizations to connect with their peers through regular communications, conferences, forums and workshops, facilitates opportunities for networking, dialogue and exchange relevant to the Canadian dance sector.
BECOMING A CDA MEMBER
Join with your Dance NS membership – two memberships in one easy form!
Membership helps you stay informed, connected, and active in a large dance network across Canada to have your needs represented on a national level. Membership also offers direct member benefits and communications, to support your own practice and areas of interest through discounts, advocacy support, and sharing and learning. We connect dance communities, share knowledge, and monitor government policies to keep you regularly informed in your work.
Joining CDA strengthens our dance ecology, and contributes your voice to our network. Every member adds momentum to our efforts. We unite, collaborate, and celebrate together to make a difference for dance. Participate in building a positive future for dance today by activating your membership!
Discounts  
Access to National Health Insurance Arts & Entertainment Plan™. This comprehensive health, drug, dental, and life insurance is created specifically for artists. Premiums start at $75/month. 
Free job postings
Discounted rates on CDA conferences & special events
Advocacy Support 
Tools and resources to support your own advocacy
Research sharing on arts sector data and government updates
Conveying perspectives and concerns from members to federal decision-makers
Travel 01 visa support letters, letters of support *some parameters apply
Sharing & Learning
Member newsletters, including sector updates like federal policy and funding
Access to gatherings and learning sessions | voting rights at CDA Annual General Meeting
Membership in a Standing Council relevant to your area of practice (Independent Artists; Freelancers & Consultants; or Training & Education / Research & Writing)

*note: Individuals are welcome to join CDA with Dance NS membership. Organizations may join CDA directly.
Click Here for our Membership Form, or visit the CDA WEBSITE for more information.