Annual General Meeting
June 14 @ 4:30 pm

-

5:30 pm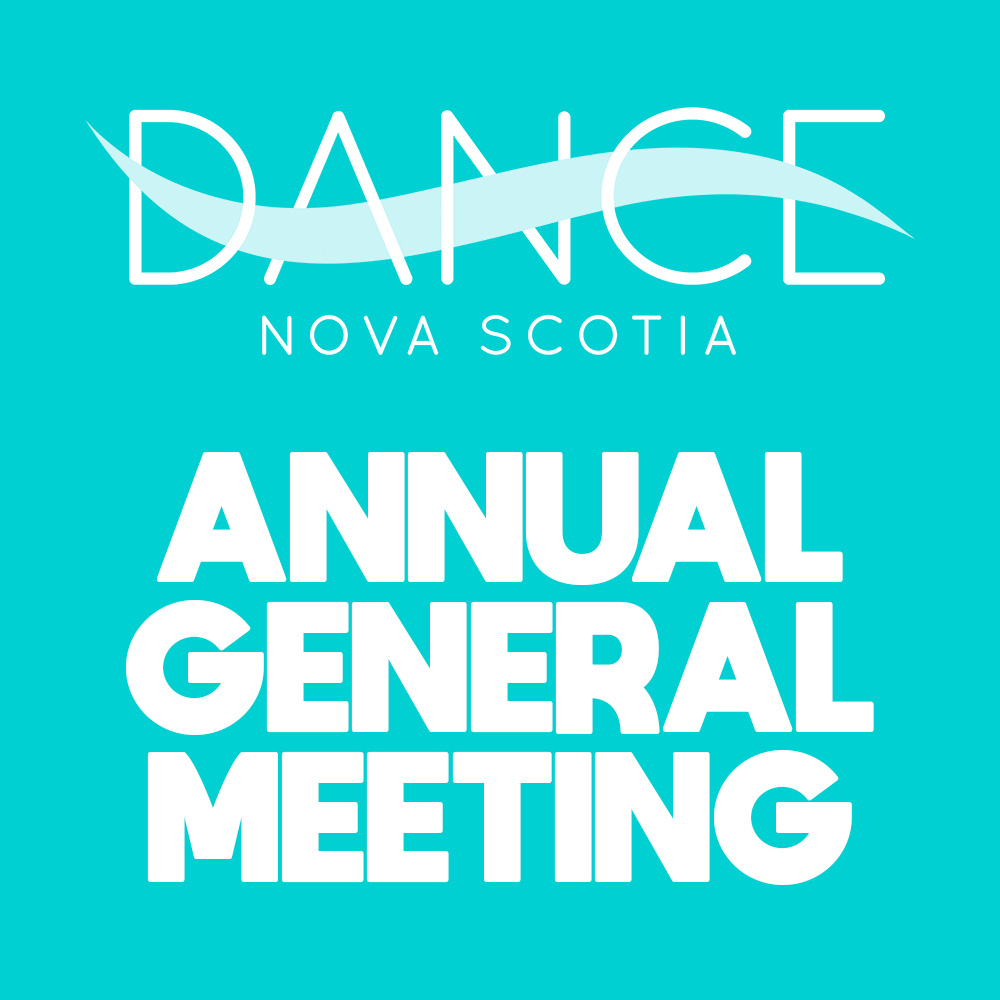 Notice of Annual General Meeting
Dance Nova Scotia invites its members to attend the 2023 Annual General Meeting (AGM).
June 14th, 2023 at 4:30pm via Zoom
https://us06web.zoom.us/j/86545252230?pwd=WGZLWW9ONkw1ZFY2UVpsbWNiam5WQT09
Please Note: Member Organization Representative
Dance Nova Scotia organization members are entitled to have ONE voting representative at any Special General Meeting and/or at the Annual General Meeting. Please confirm the name of your representative by email to office@dancens.ca. Your representative will also receive all communications from Dance Nova Scotia unless otherwise notified.
The AGM Report for 2022-23 will soon be available. You will receive a link to download the report in a future email. The report will include an overview of the activity for the year as well as the Audited Financial Statements for 2022-23. Please look over the Annual Report prepared by our Executive Director.
We are once again conducting the AGM on line via ZOOM. We will be opening the waiting room at 4pm on June 14th. As we verify each person to be a member in good standing of DANS, they will be admitted to the meeting which will begin at 4:30 PM.
The link to the meeting will be forwarded again prior to the meeting date.
If you have questions regarding the AGM, please contact the Dance Nova Scotia office at (902) 422-1749 or by email at office@dancens.ca